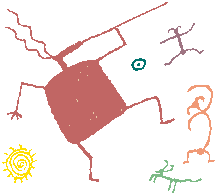 Day 3: Canyon de Chelly to Kayenta
The next morning, we set out to explore Canyon de Chelly. It stretches for miles like a miniature Grand Canyon, although only miniature by Grand Canyon standards: at its deepest point, it is a thousand feet from the rim to the river below. We decided to hike down to visit ancient Anasazi ruins, called the White House ruins. (Yes, Matt did it, too!) The scenery was incredible from the top to the bottom, five hundred feet down and five hundred feet back up.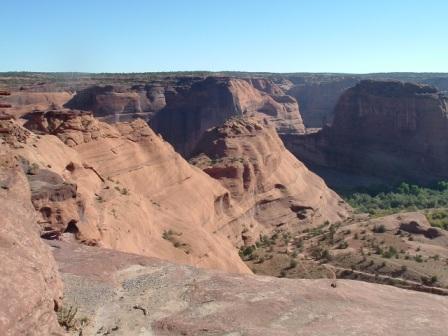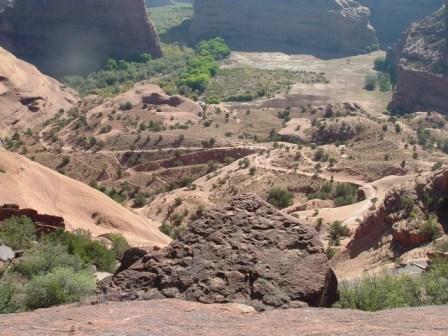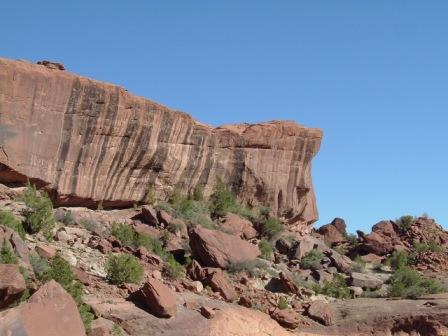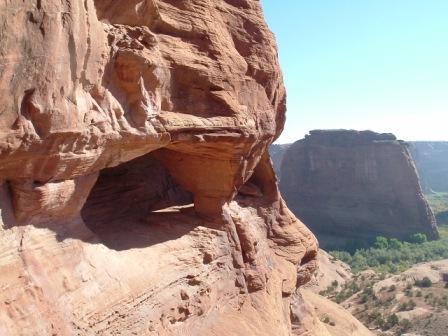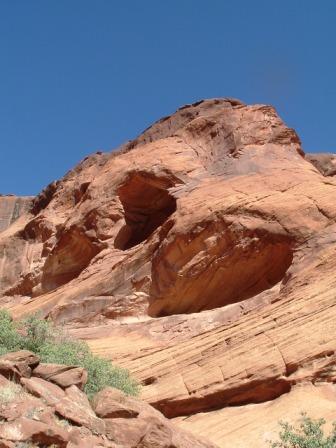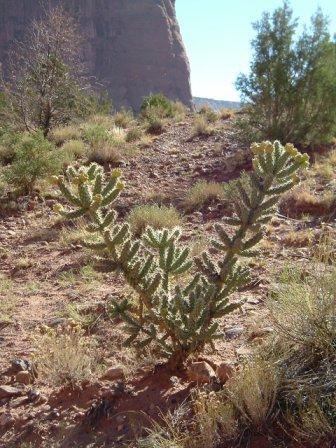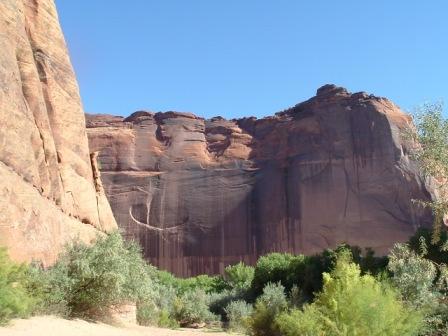 This last image is of Spider Woman rock, where Navajo legends say that the Spider Women lives. She is believed to havetaught the Navajo weaving, for which they are still renowed, but now she is also said to steal at eat bad Navajo children. There are lots of ancient Anasazi ruins along the cliff walls of Canyon de Chelly, as this next photos shows.
After having a picnic lunch along the edge of the canyon, we drove north to the Utah border, then alongside the border west, just inside Utah, and then back south into Arizona. This was so that we could approach Monument Valley, our next stop, from the north, which is said to be the best vantage point. We were certainly impressed! Here are some of the photos from Monument Valley.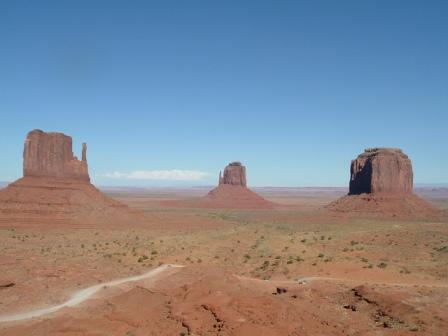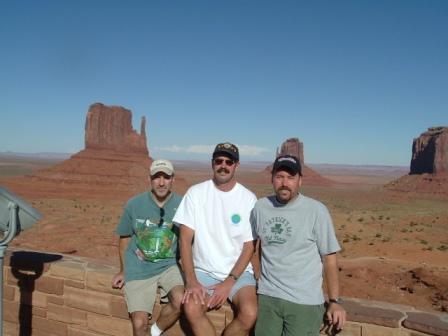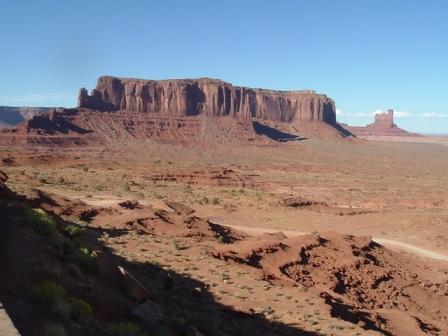 Monument Valley may look familiar to some of you, because many of the early Hollywood westerns were filmed here. It is now a Navajo Tribal Park. From there, we continued south a short distance to the town of Kayenta, where we spent the night.
to return to the main page, simply close this page.
to go on to the photos from day 4, click here.