Day 1: San Diego to Flagstaff
We left San Diego bright and early Saturday morning, traveling straight east to the Arizona border. By lunchtime, we had reached the outskirts of Phoenix. Our first stop was at Cibolla Vista, a time-share project for which Brian is the main architect. The complex of buildings is supposed to look as though it was built over the ruins of an ancient southwestern settlement. It is still in the early phases, but starting to take shape.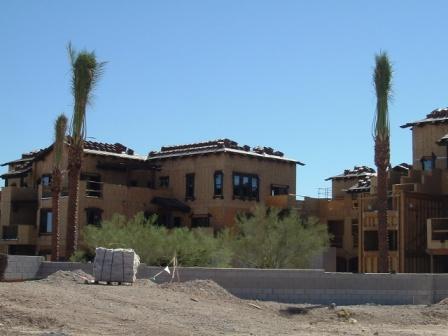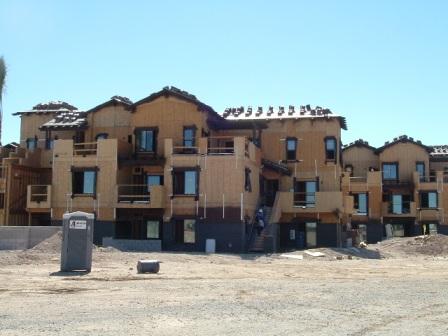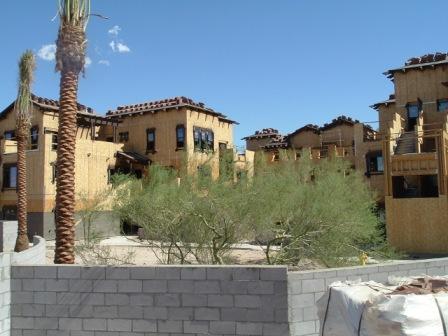 This last photo shows Brian standing beside what will eventually look like a ruin wall. From Phoenix, we drove north toward Flagstaff, where we would spend the first night. About halfway between Phoenix and Flagstaff, we stopped at the first of several real ancient ruins. The cliff dwellings here at Montezuma Castle were built in the twelfth and thirteenth centuries by the Sinagua Indians. The name is a local one, but is inaccurate in two respects: Montezuma and the Aztecs had nothing to do with this site, and it is not a castle but a village. The name Sinagua, which is Spanish for "without water," is a modern archeologist's name for this people, who were absorbed culturally into the Hopi Indians centuries ago.
to return to the main page, simply close this page.
to go on to the photos for Day 2, click here.